Gracie McLeod: 2019 Family Childcare Provider of the Year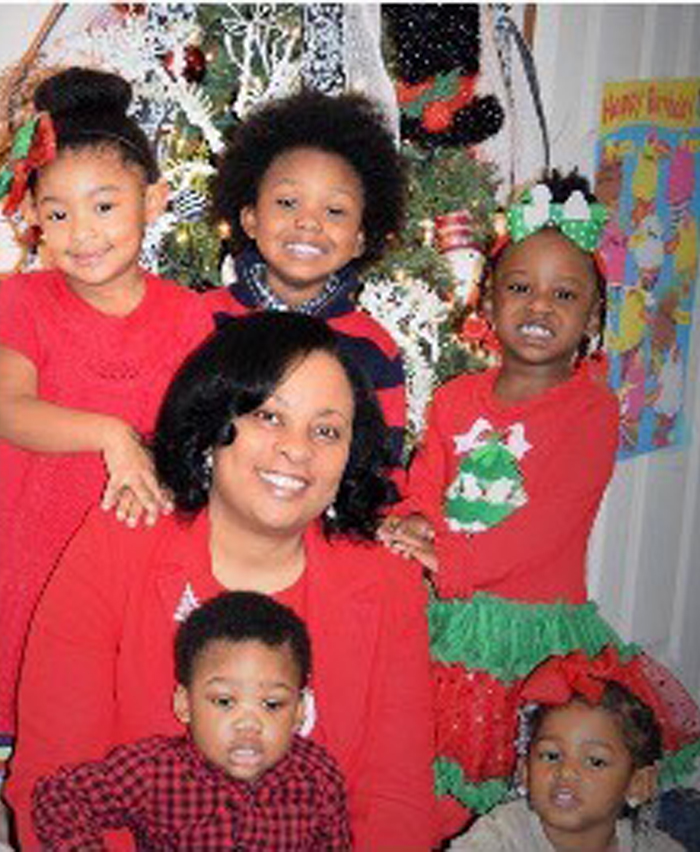 Florence County First Steps awarded Gracie McLeod with the 2019 Family Childcare Provider of the Year Award. Gracie McLeod is the Director of Little Places Learning Center. McLeod is currently a student at Greenville Technical College where she is earning an Associate of Arts in Early Childcare. She stated that her love of children was her motivation for going into the early childhood field. "I joined the early childhood field because of my love for children. I love their sweet nature, their endless happy energy, and their curiosity. Children will motivate you and there is always something to learn from them; for example, their resilience," McLeod says.
McLeod has operated Little Places Learning Center for 26 years. She has been a teacher in the early childhood field since 1990. After marriage and moving to Florence in 1993, she opened up Little Places Learning Center. This not only helped her to become an entrepreneur, but the center also allowed her the flexibility to be a stay-at-home mom and take care of her own children. A typical day at Little Places Learning Center is described as "being full of language and communication, and lots of responsive and sensitive care. [It's] structured but loving, with plenty of developmental appropriate opportunities for discovery, literacy and early learning."
There are many rewards that McLeod finds from her job. One is that she is always able to "move up" the ladder career-wise and appreciates being recognized and awarded by her peers for a job well done. She states that another rewarding part of the job is "watching my infants grow up with me, and watching them return to me as adults to keep their own children." Photos from previous clients who have become family are something McLeod truly treasures. "One of the best parts of my job is when you make an impact on a family and they never forget you, and they still share their special moments with you," McLeod says.
There are also challenges when it comes to her job. McLeod says, "One challenge I can mention would be the fact that I'm in charge of precious "cargo" so you always have to be on your Ps and Qs with them at all times. You're working with others' pride and joys so it can sometimes be a little challenging working with young children." Helping kids achieve their full potential can also be a challenge at times, but McLeod says, "After 26 years, I'm still learning to master it. It's a challenge I've committed to on a daily basis." For those who would like a career in early childhood, McLeod's advice is that a person needs "to have a huge heart to encounter all the love [they'll] receive, and give to the children in [their] care!"