Youngsters graduate from First Steps's Family and Group Childcare Home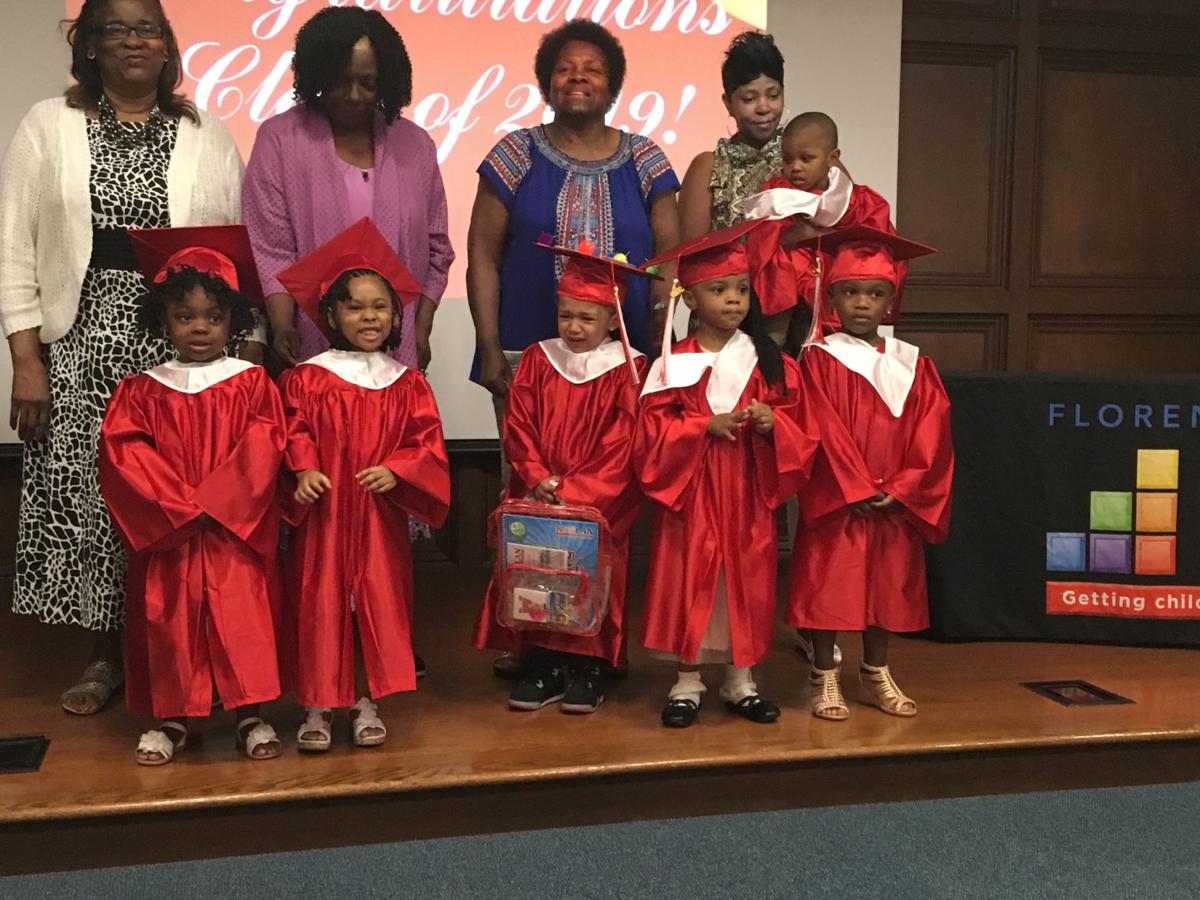 Florence and Marion Childcare Network Association (FMCNA) held its 2019 Family and Group Childcare Home Graduation Ceremony on Thursday, May 30, 2019 at the Drs. Bruce and Lee Foundation Library, Florence SC. FMCNA is fund by a contract from SC DSS, Division of Early Care and Education through Florence County First Steps Partnership Board (FCFS).
The ceremony began with Spencer R. Scott, Executive Director, welcoming the audience. Scott stressed the importance of parents and their enthusiasm for their children's education. "These kids are a blank slate, so they can become whatever they want to be. With your encouragement, they can do it," Scott remarked. He mentioned that his own children inspire him and told the audience that "your kids may inspire you to go back to school. I love the idea of us [parents] continuing our education while our kids are in school. It will inspire and motivate our kids and we're all flourishing together."
Debra Session, Program Manager with the SC DSS-Division of Early Care and Education, spoke about the 10 Year Anniversary of working in partnership with Florence and Marion County First Steps to provide support for the quality enhancement initiative for family and group childcare providers in both counties.  Over the past ten years the partnership has continued to thrive, and they remain committed to providing support to enhance program quality, operations, and leadership.
The graduates of 2019 then entered the room. Tristan O'Leary of Echols Family Daycare, Joy James of Ross Family Childcare Home, Serenity Rowell of Thompson Family Childcare Home, and Harmony Fulton, Kaydence Gibson, and Max Hickman all of Denise Scott Family Childcare Home were the graduates.
FCFS then gave recognition to the 2019 Family Childcare Provider of the Year winner. Mrs. Gracie McLeod, the winner, received a gift card, $250 Kaplan Gift Certificate and a yard sign announcing the winner.
Carletta Isreal, County Partnership Senior Consultant of South Carolina First Steps, then gave the commencement speech. Isreal discussed the importance of education and discussed the "summer slide," where reading and academic achievements decrease (or 'slide') during the summer. "These are opportunities to take every moment as a teachable moment, because [summer] is a time where they can relax, but you can really spend that meaningful time talking, communicating, and educating your kids on something that's totally new." She also stressed to parents the need to be mindful in what they say or do, because children are always watching and listening. She concluded her speech with giving names of organizations that have resources to continue reading achievement in the summer.
The ceremony ended with 2019 graduates going on the stage and receiving a certificate and a backpack. After the ceremony, a reception was held for the graduates and their family and friends.